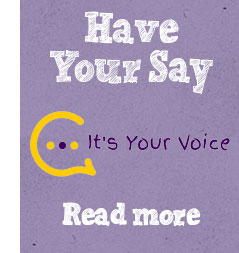 We're here for you… It's Your Choice – Helping to put the pieces together
It's Your Choice offers free information, advice, guidance, and counselling to young people aged 11-25 in the New Forest area.
We can help with issues faced by young people including homelessness and accommodation, drug and alcohol misuse, sexual health advice, and getting into education, work, or training.
Come to one of our free drop-in sessions and talk to a trained youth adviser in full confidence.
Latest tweets from @ItsYourChoiceNF