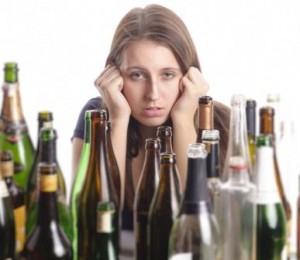 One of the many areas of work we do here at It's Your Choice is working with young people to help them understand the risks associated with underage drinking.
As well as using our own knowledge and training to deliver this service we also use resources from other fantastic organisations, such as Drinkaware, to help us give young people all of the information they need to be able to make informed decisions about their alcohol consumption.
Drinkaware in particular are keen to inform children and young people of the dangers of underage drinking and have launched their own Drinkaware Underage Drinking Campaign to help educate those under 18 about alcohol.
Like It's Your Choice, Drinkaware believe that getting parents involved in this education is key to helping children and young people develop healthy attitudes towards alcohol as they get older.
There is plenty of information on the Drinkaware website, but two of the most useful resources we've found are the "Your Kids and Alcohol" leaflet and the Underage Drinking Risks Factsheet.
The "Your Kids and Alcohol" leaflet gives parents the facts they need to have constructive conversations with their children about alcohol and the dangers associated with underage drinking.
How Can IYC Help?
If you have concerns about your child and alcohol, or you're aged 12-25 and you would like to talk to someone about your alcohol consumption, you can come to a free IYC drop-in for confidential information, advice, and guidance.
You can also find out more about the It's Your Choice Drug and Alcohol Service here.