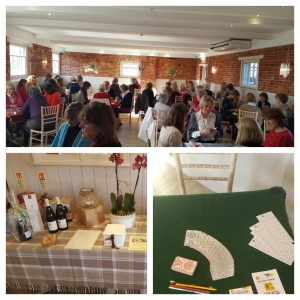 Back in December 2015 the wonderful Forest Fundraisers chose us as their 2016 Charity of the Year.
At the end of January they held their first fundraising event for us – a Bridge Brunch at Sopley Mill near Christchurch.
Chris and Alice were delighted to be invited to attend and amazed at the generosity of the bridge players who enthusiastically got involved in the raffle. They were especially impressed with the generous donation from the Lime Wood Hotel who gave a lunch for four people as a grand raffle prize.
In total the event raised £1900 which will be used to enable us to continue our work with young people aged 12-25, living in the New Forest area.
Thank you to the Forest Fundraisers for organising the event, to everyone that came, and all the raffle prize donors. We look forward to seeing you at the next event!