We had a lovely surprise today at It's Your Choice. Our dedicated friend and volunteer Matt Stewart came into the office to present us with a cheque for £76.75.
This is particularly special because not only has Matt volunteered a lot of his time to our charity, but he and his lovely wife Amber decided to not to ask for wedding gifts when they got married at Trinity Church Totton on 29th July this year, but instead donations to their favourite charities. Here he is presenting the cheque to our youth Services Manager, Jan McCarthy.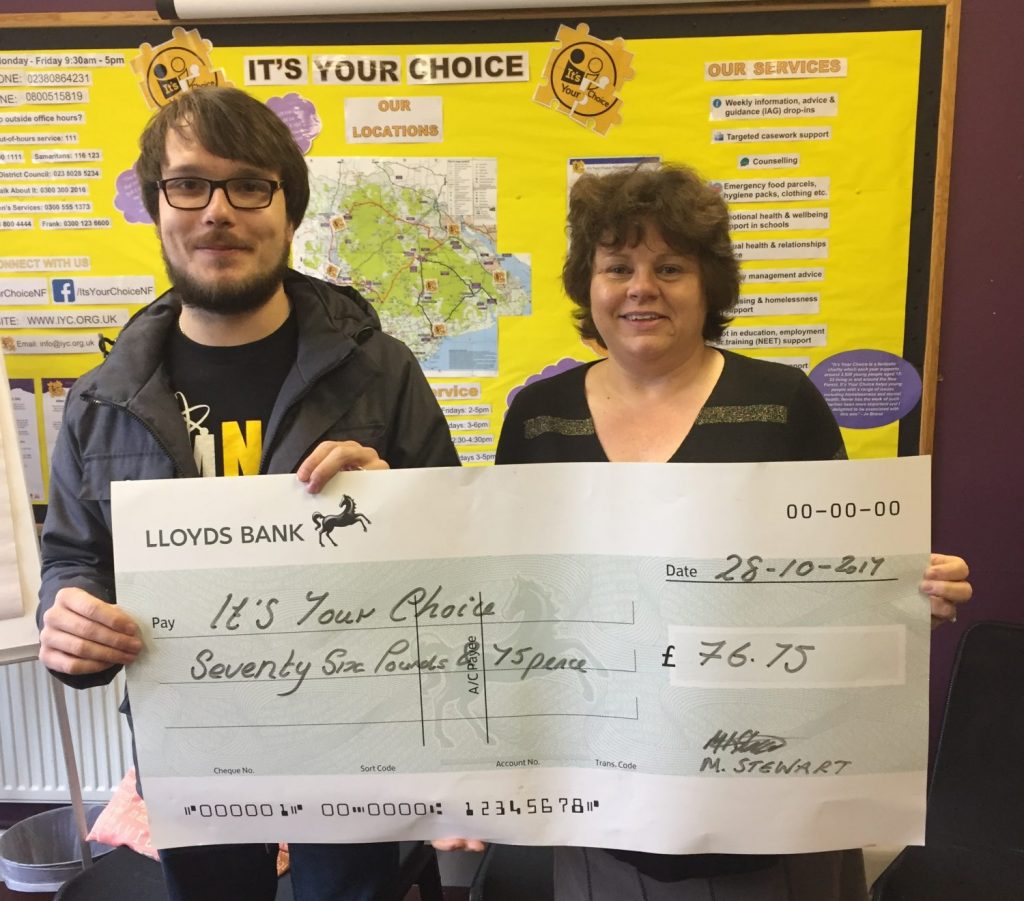 It's the kindness and generosity of people like Matt and Amber which really makes a big difference to us and enables us to continue delivering services which are so desperately needed by vulnerable young people across the New Forest.
From the bottom of our hearts, thank you Matt & Amber, from all at It's Your Choice.
If you'd like to support our charity, you can do so by donating here.